Community Services





TAX Related



Civil Registry



Others




Health Services

One of the primary programs of the Municipality is to improve the delivery of health services to all its constituents. Allocating additional budget for medicines, equipments and health workers was the first move made by the administration. Through this, the Municipal Health Office were able to reached more people and delivered more quality and efficient health services.
Free medicines and vitamins are made always available for the needy and sick people of Guinayangan through the Municipal Health Center. Educating people on family planning, first aids and herbal and medicinal plants will empower people particularly those from the rural barangays. Dental and Medical Missions are held regularly in rural barangays to provide the people with basic medical needs.
Qualified staffs of the Municipal Health Center are always ready to help the needy, and offer whatever assistance they can give. Office hours are from 8am to 5pm, aside from the roving municipal midwives and barangay health workers.

| | | | |
| --- | --- | --- | --- |
| | Basic Services | Advance Services | |
| | Blood Typing | Pre Natal | |
| | Vaccination and Immunization | Post Natal | |
| | BCG, DPT, OPV, Measles, Hepa B | Delivery | |
| | Blood Pressure | Minor Surgery | |
| | Maternal & Child Care | Leprosy Control Program | |
| | Family Planning | Internal Medicine | |
| | Counseling | Tuberculosis Control Program | |
| | Nutrition | Post Mortem | |
| | TFAP, Iron, Iodine, Vitamin A Supplementation | | |
| | First Aid | | |
| | Dental Health Services | | |
| | Sanitation | | |
| | | | |
Health Center Workers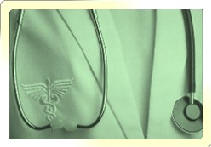 The municipal health center is located at the heart of the town proper near the municipal building and is accessible to all the residents in the area. Any resident can visit the Health Center from Monday to Friday between 8 am and 5 pm. Satellite Health Stations are strategically located in the barangays.
Highly qualified health personnel will assist/help patients with their problems. Listed below are our health service crew:
Municipal Health Center
CM Recto St., Brgy. Poblacion
Municipal Health Officer
Angel T. Ardiente, Jr., M. D.
Dentist
Gertrudes A. Capio, D. M. D.
Nurse II
Myrna E. Ornedo
Nurse I
Ma. Lourdes R. Juvida
Medical Technologist I
Midwife III
Helena O. De Luna
Satellite Health Stations
Health Worker
Location
Midwife II
Romana V. Manalo
BHS Manlayo
Midwife II
Eladia M. Marce
BHS Gapas
Midwife II
Teresita Adarlo
BHS Dung. Central
Midwife I
Calixta T. David
BHS Aloneros
Midwife I
Rosalinda P. Robles
BHS Sintones
Midwife I
Ma. Rosa B. Ocol
BHS Cap. Central
Midwife I
Marilou Ebora
BHS Mabini
Midwife I
Leonila K. Flores
BHS Sta. Cruz
Midwife I
Jocylen Manipol
BHS Bagong Silang
Health Projects

To keep our municipality healthy and disease-free, our health service crew conducts regular health programs/projects.
For the babies and children, we offer free immunization program such as Oral Polio Vaccine (OPV), DPT, BCG, Measles, Hepa B1, B2 and B3, Anti-rabbies vaccine
For the young adult, we have the personality development program which include personal hygiene, proper food intake and nutrition.
For the Adults, preventive and curative dental and health check-up is conducted free of charge.
Free medicines and vitamins;
Regular medical and dental missions in the rural barangays;
Family Planning and Counseling